Bin Service
Bayou City Bolt provides a number of fastener delivery services to make fastener procurement simpler and more efficient. Our Bin Service is a customer-managed program that provides flexibility to suit their current project requirements.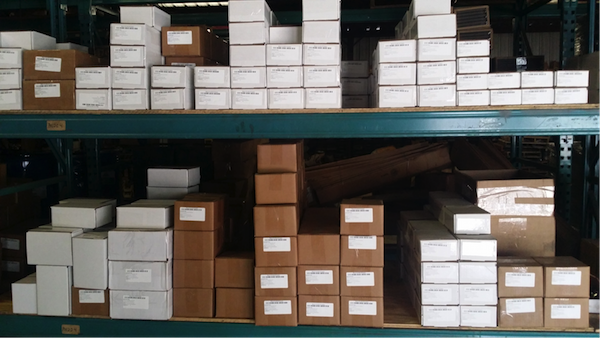 Vendor Managed Inventory
At the other end of the spectrum, our Vendor Managed Inventory (VMI) Program is a full-service package in which we actively work with the customer to develop an effective fastener inventory management services system.
The Bayou City Bolt VMI program is, due to geographic restrictions, limited to the greater Houston, TX area. However, because of our solid relationships with a variety of transportation providers, our Bin Service program is available nationwide.
Other fastener inventory management services Bayou City Bolt provides that help expedite fastener procurement include:
Assemblies/Kitting
Bayou City Bolt can package our products individually, by type, and quantity. Multiple products can be packaged together to make a complete assembly.
Delivery
Local Delivery – we have delivery vehicles serving the greater Houston area. These include a 12' flat-bed truck, several local service delivery trucks, and a 16' flat-bed trailer.
UPS/FedEx – we have long-standing accounts with both companies that include pick-up at our facilities, order tracking, and overnight shipping.
Freight – for larger orders, we have accounts with several of the major carriers that will provide pick up at our location and deliver direct to the customer.
Order Tracking
Once the order ships, (UPS) an email can be sent to the customer.

If the order is shipped via UPS or FedEx, an order tracking link can be included.

At the customer's request, we can email or text when their product is out for delivery.
Vehicle tracking – our delivery vehicles are equipped with GPS trackers so that we can track and reroute deliveries.
Contact us today to find out more about our fastener delivery services and fastener inventory management services.